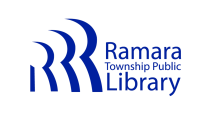 Due to the province-wide shutdown effective December 26th at 12:01 a.m., the library will, once again, provide curbside pickups for library patrons to ensure the safety of staff and the public. Anyone wishing to go to the Library to pick out their own selections for the holidays can access either branch until 3 p.m. on Thursday, December 24th.
The drop box remains open at both branches and all returned items will be placed in quarantine for 72 hours prior to being cleaned and shelved with the remaining collection. This procedure will remain in place until the library fully reopens. Please note that patrons will not be charged for overdue fines and Inter Library Loan service will continue (just not through the holiday season). The library cannot accept donations at this time.
Patrons can place holds via their online account using the library catalogue on our website. Individuals will require their library card number and 4-digit PIN to access their account. They can also send an email or call either branch to submit their requests for material. All orders will be processed on a first-come, first-served basis and materials MUST be reserved in advance.
Appointments will be scheduled for pickup of material every 15 minutes at the library's back door of the Ramara Centre and main door at the Brechin branch. Please note that there will be no contact with patrons and staff, face masks are required and all required cleaning protocols are in place.
When patrons arrive, they will follow pickup instructions, present their library card through the window, staff will place their order outside while the patron stands 2 meters away and then patrons will pick up their bag of materials outside of the library doors in a safe manner.
Are you finding now that you wish you had a library card? We've got you covered! The Library offers online memberships to people who live in Ramara, seasonal residents, students and teachers of Ramara schools. Patrons will be asked to email a photo of their drivers licence or piece of photo ID and mail with their Ramara address to info@ramarapubliclibrary.org. In addition, you will need to complete an online membership form available from the homepage of our website. Once your photos & email form are received, your application will be approved and an email confirmation will be sent to you with your new library card number and PIN.
While the Library will be physically closed, we still offer a wealth of online resources – from learning new languages and computer skills, to learning new hobbies. There are also gardening, health, business, legal and many other resources available for all walks of life – children, youth, adults and seniors. In addition, we offer downloadable eBooks and audiobooks using our Libby app, as well as eMagazines using our Flipster app which can both be found in your App Store on a phone, tablet or other device.
The Library will continue to offer our ever-so-popular virtual programs and services; watch for our Winter/Spring Newsletter in the mail early in the New Year! Visit our website to access program details and registration, online resources, eMagazines, eBooks/audiobooks and our YouTube channel for virtual programs.
You can contact the library by email or phone: 705-325-5776 or 705-484-0476 should you require assistance. Library staff will be readily available to assist you with your selections for curbside pickup!