The Township of Ramara has a new initiative to assist with insuring food security for the community. This new initiative is called Rooted in Ramara. Rooted in Ramara is a Seed Library Program. To find out more about our community's seed library and how to get involved, continue reading below!
What is a Seed Library?
What is a Seed Library? We are glad you asked! A seed library is exactly as it sounds. Seed Libraries lend and share seeds so community members are able to plant vegetables in their garden to ensure they have sustainable and healthy food options for their families.
What is Rooted in Ramara?
Rooted in Ramara is a cycle of 4 steps that stretch over a year. Obtain the Seeds from the community to store over the winter. Next, in the spring, community members will come to collect the seeds they wish to Plant in their garden. After they are planted, that is when the beautiful Vegetables can Grow to feed the families in Ramara. Once the vegetable season is over it will be time to Harvest the Seeds so the seed library can start the process again.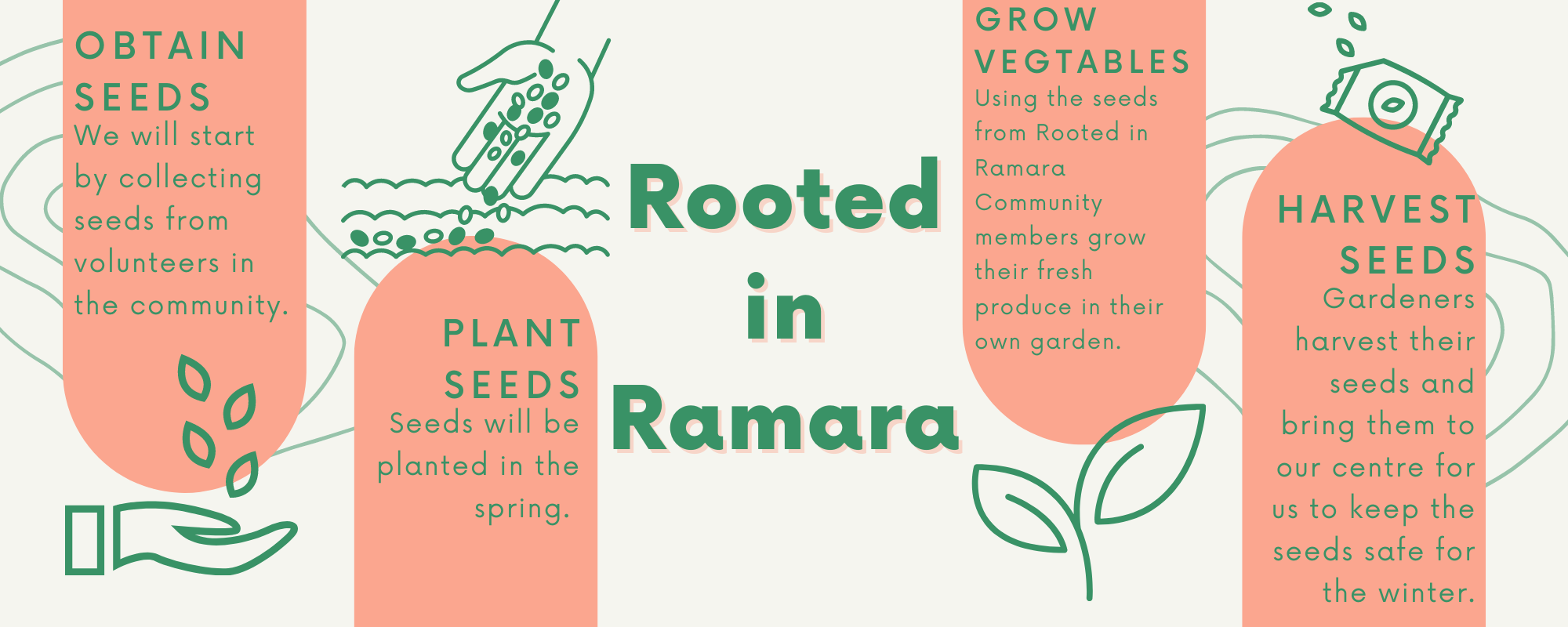 How can I get involved?
We are currently collecting seeds to store at the Ramara Centre over the winter. If you have seeds to donate, please bring them to the Ramara Centre anytime between Monday-Friday 9:00am-4:30pm.
Subscribe to this page and the Ramara Recreation social media channels to see how you can get involved.