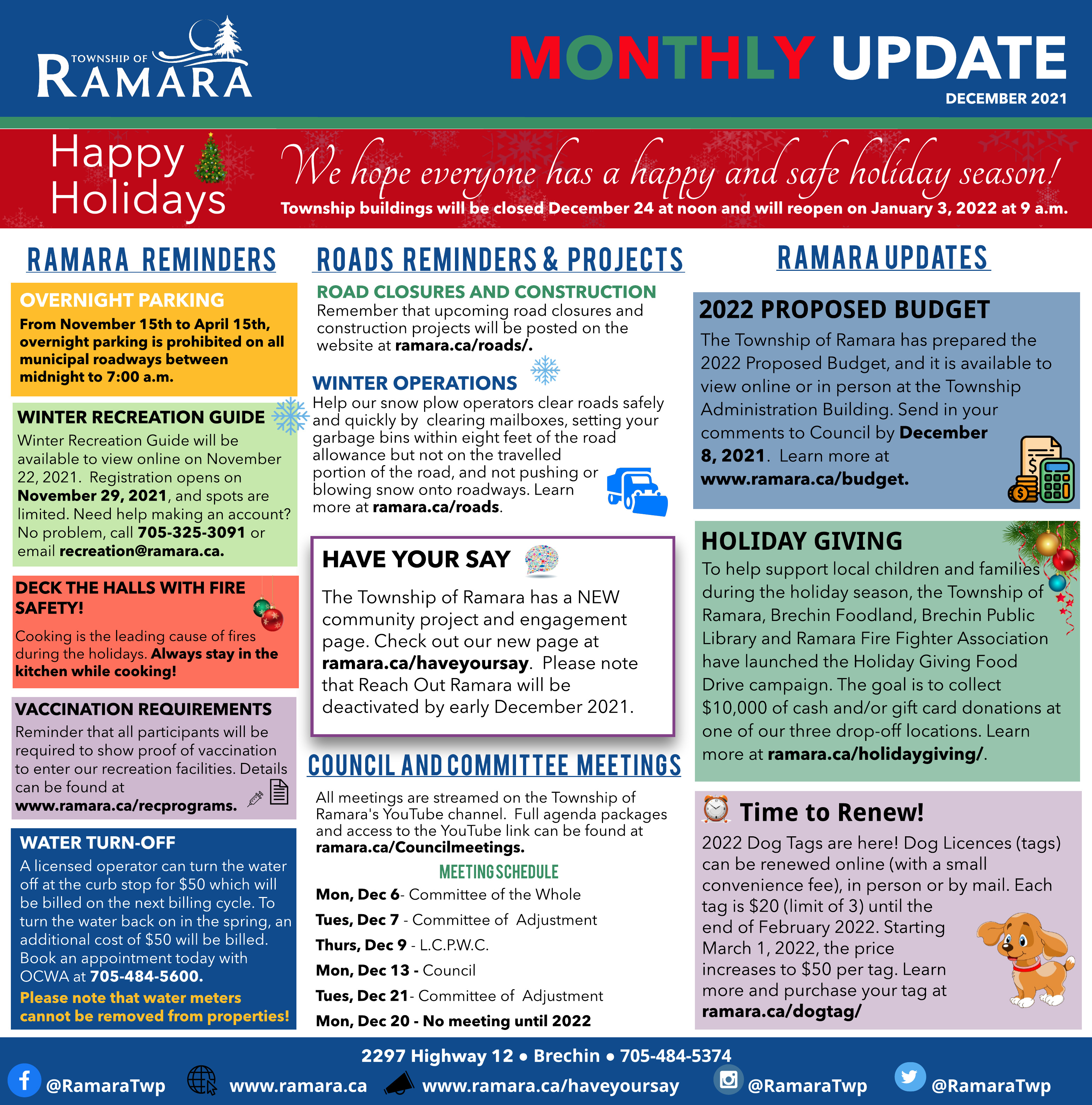 Posted on Thursday, December 02, 2021 12:31 PM
Check out Ramara's monthly bulletin that is published in the Orillia Today on the first Thursday of each month. Ramara's goal is to ensure that residents are well informed and engaged in matters. This initiative started in May of 2021 and all editions can be found on our Community Engagement page.
Posted on Friday, November 26, 2021 09:46 AM
Immediate Release
Ramara/November 26, 2021 - The Township of Ramara, in partnership with the Brechin Foodland, Ramara Public Library, Ramara Firefighter Association and Susan Potalivo, are launching the Holiday Giving Food Drive campaign from November 29 to December 13 to help meet the needs of families in the community. Similar to other events around Simcoe County, we focus on
delivering support to families in need by following all safety measures and public health guidelines.
Last year, the...
Posted on Wednesday, November 24, 2021 03:32 PM
Council - November 22, 2021
Mayor Update
Mayor Clarke opened up the meeting by advising residents that the meeting would be completely virtual due to the inclement weather as opposed to the hybrid style. With this being the first snowstorm of the season, staff want to remind residents to help our snowplow operators clear roads safely and quickly by clearing mailboxes, setting your garbage bins within eight feet of the road allowance but not on the travelled portion of the road,...
Posted on Wednesday, November 24, 2021 11:37 AM
IMMEDIATE RELEASE
Township of Ramara announces new primary care services at the Mara Medical Centre
Ramara, ON – November 25, 2021– Starting December 1, 2021, residents in Ramara will have access to Good Doctors Medical, telemedicine services with onsite nursing support at the Mara Medical Centre. This partnership will provide the community with local access to medical services and support to health and wellness.
"The Township has worked diligently over the years to help bring medical services to...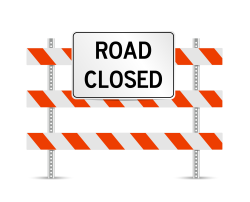 Posted on Friday, November 19, 2021 10:30 AM
Please be advised of the following emergency road closures for CN crossing surface repair. On Saturday, November 20, from 7:00 a.m. to 3:00 p.m., Concession Road 1 east of Highway 12 will be closed. On Sunday, November 21, from7:00 a.m. to 3:00 p.m., Concession Road 2 east of Highway 12 will be closed. Please be advised that the crossings will be inaccessible to road users for the duration of the closure.