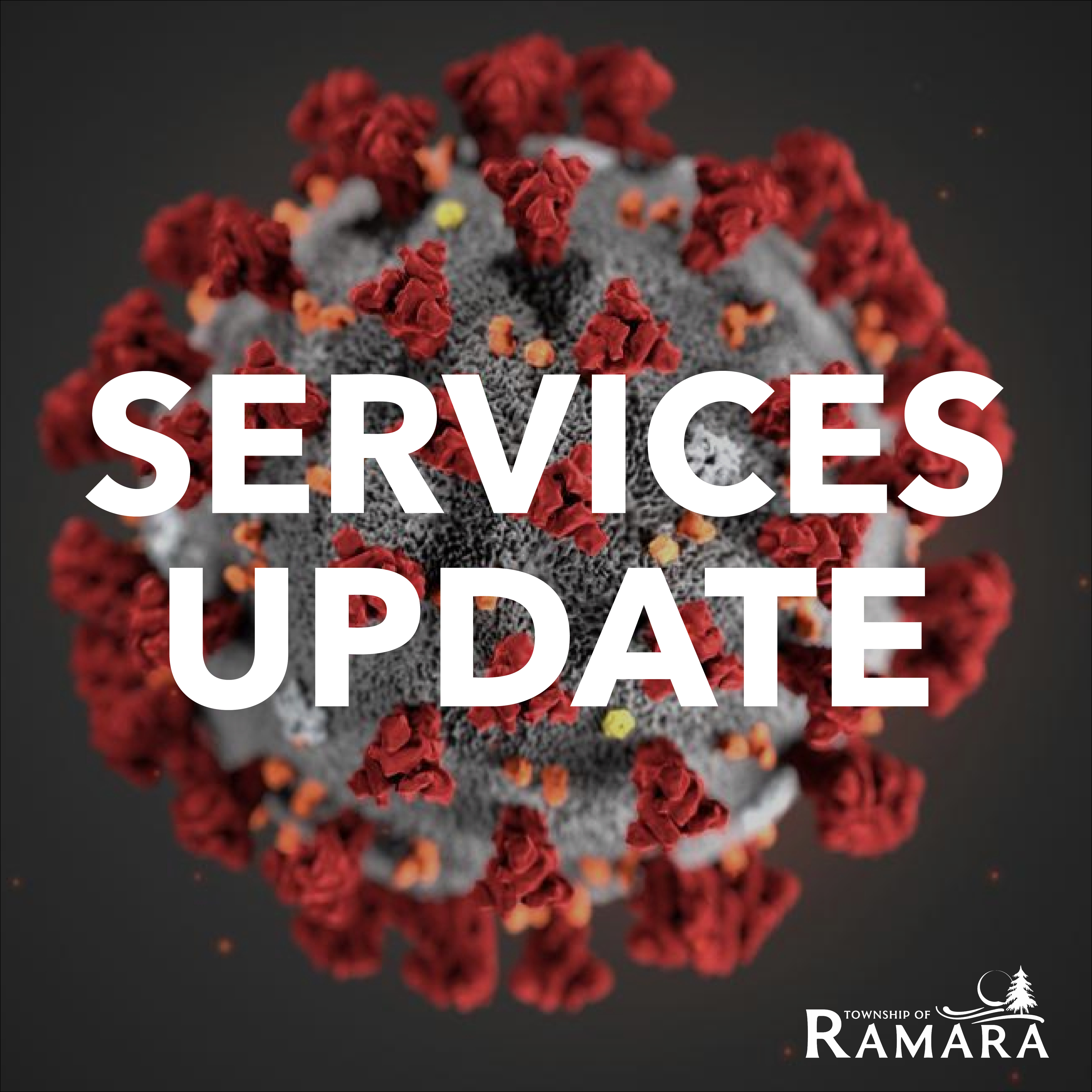 Posted on Wednesday, January 19, 2022 10:35 AM
Immediate Release
Ramara/January 19, 2022 - To ensure that all residents in the Township have equal access to services, the Township will offer municipal services in-person, by appointment only, starting January 24, 2022. As well, the Township will allow walk-ins for services provided ONLY in the Finance Department, such as
Paying a Bill (taxes, utilities and accounts receivable)
Purchasing water tokens
Tax and utility bill lookup
Purchasing dog tags
For inquiries or services that...
Posted on Wednesday, January 12, 2022 02:53 PM
Committee of the Whole - January 10, 2022
Please note that all Committee of the Whole decisions are subject to Council approval. The next Council meeting is scheduled for January 24, 2022 at 7:00 p.m. If you have any questions regarding agenda items or decisions made at Committee or Council meetings, please email council@ramara.ca.
Procedural Bylaw
Every municipality must pass a Procedural Bylaw, as outlined in Section 238 of the Municipal Act,2001, to govern the calling, place, and proceedings...
Posted on Monday, January 10, 2022 08:12 AM
IMMEDIATE RELEASE

Ramara/ January 10, 2022 - Following an extensive hiring process, the Township of Ramara is pleased to announce that Jessica Gunby has been hired as the new Chief Administrative Officer. Jessica will commence her position on January 24, 2022.
"Council and I would like to take this opportunity to welcome Ms. Gunby as our new CAO," reports Mayor Clarke. "With over 15 years of public sector experience, expertise and professionalism, Council and I are confident that Ms....
Posted on Thursday, January 06, 2022 01:38 PM
Check out Ramara's monthly bulletin that is published in the Orillia Today on the first Thursday of each month. Ramara's goal is to ensure that residents are well informed and engaged in matters. This initiative started in May of 2021 and all editions can be found on our Stay Informed page.
Posted on Tuesday, January 04, 2022 07:59 AM
IMMEDIATE RELEASE

Ramara/ January 4, 2022 - With trends showing a rapid increase in COVID-19 hospitalizations, the province is temporarily moving into a modified Step Two of its Roadmap to Reopening plan effective Wednesday, January 5, 2022, at 12:01 a.m. for at least 21 days.
Implementing these time-limited measures aims to help halt transmission and prevent hospitals from becoming overwhelmed due to increased cases and absenteeism.
Staff are available Monday to Friday between...