Posted on Thursday, March 17, 2022 09:06 AM
Committee of the Whole - March 14, 2022
Please note that all Committee of the Whole decisions are subject to Council approval. The next Council meeting is scheduled for March 28, 2022 at 7:00 p.m. If you have any questions regarding agenda items or decisions made at Committee or Council meetings, please email council@ramara.ca.
OCWA - 2021 Regulatory Reporting Requirements
Natalie Baker and Nick Leroux from Ontario Clean Water Agency (OCWA) presented the following: an operations and maintenance...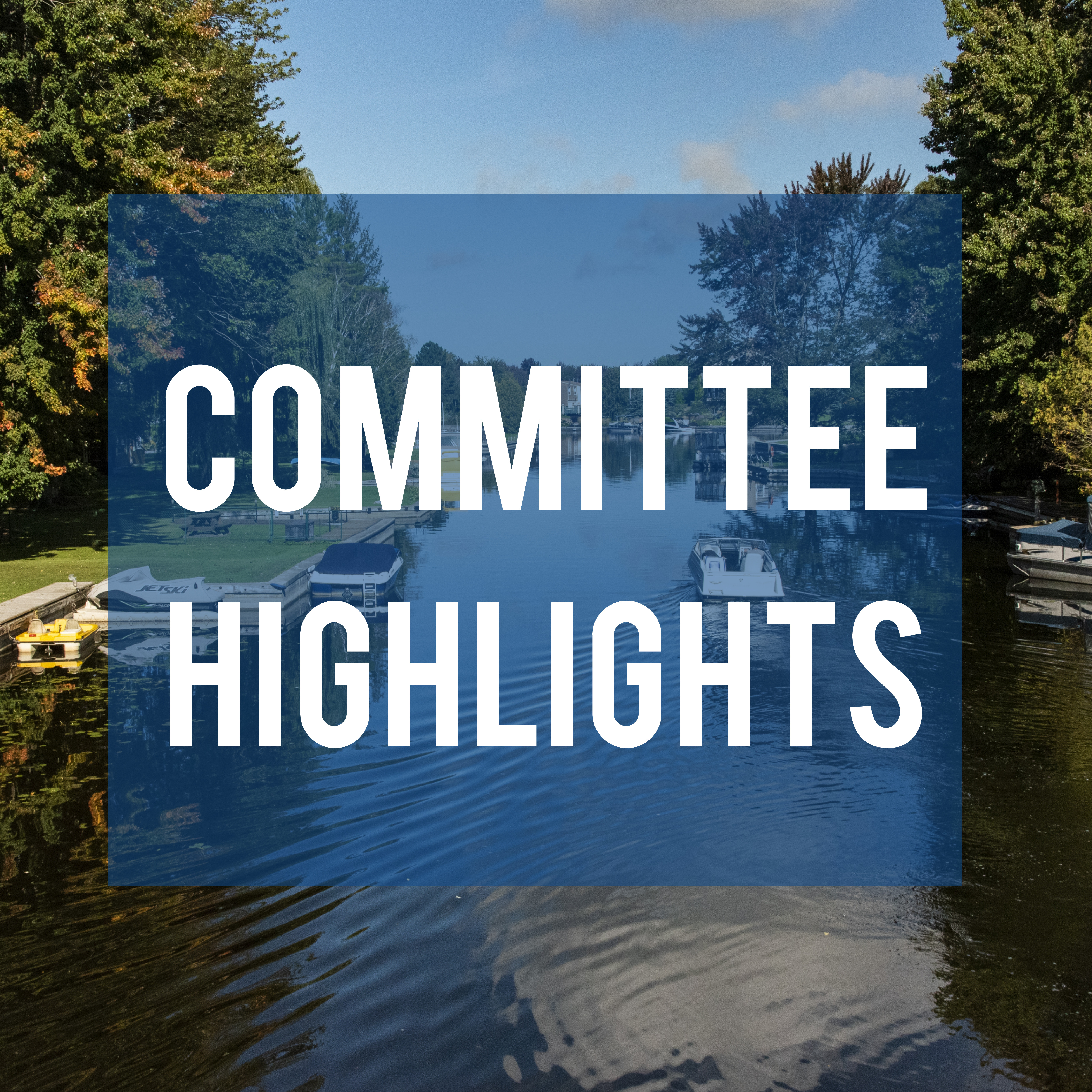 Posted on Tuesday, March 15, 2022 08:32 AM
The Committee Highlights for the Lagoon City Parks and Waterways Commission (L.C.P.W.C.) meeting from March 10, 2022 are now posted.
Similar to Council Highlights, the document will be access through our Stay Informed page and the Lagoon City Parks and Waterways Commission page. Remember to subscribe to the L.C.P.W.C. page to get notified by email when the highlights are posted.
Don't forget that you can access the agenda and watch the meeting on our Civic Web Portal.
Posted on Friday, March 11, 2022 09:40 AM
Annual Drinking Water Summary Report
The 2021 Annual Drinking Water Summary Reports have been completed and are available for viewing at ramara.ca or at the Township Administration Office located at 2297 Highway 12, Brechin.
Posted on Thursday, March 03, 2022 04:16 PM
Council Meeting - February 28, 2022
Mayor Update
Mayor Clarke opened the meeting and advised that the public can watch the Ontario Land Tribunal hearing regarding Fowler Construction Limited quarry licence extension application on the Ontario Land Tribunal YouTube channel.
Mayor Clarke welcomed a hometown hero home, Erin Ambrose, a defence player for the Olympic Woman's hockey team that won gold at the 2022 Beijing games. Erin, who resides with her family in Joyland Beach, was...
Posted on Wednesday, March 02, 2022 04:16 PM
Reduced Water Pressure
Furniss Crescent and Stephen Drive


South Ramara Water Distribution System - This notice is to advise water users in this area that we are experiencing an emergency situation at this time with a broken water service in the water distribution system.
Contractors are on-site but it may take several hours to repair the service and users of this municipal water distribution system will be with limited water during this time. System pressure will be restored as soon as possible.
We...