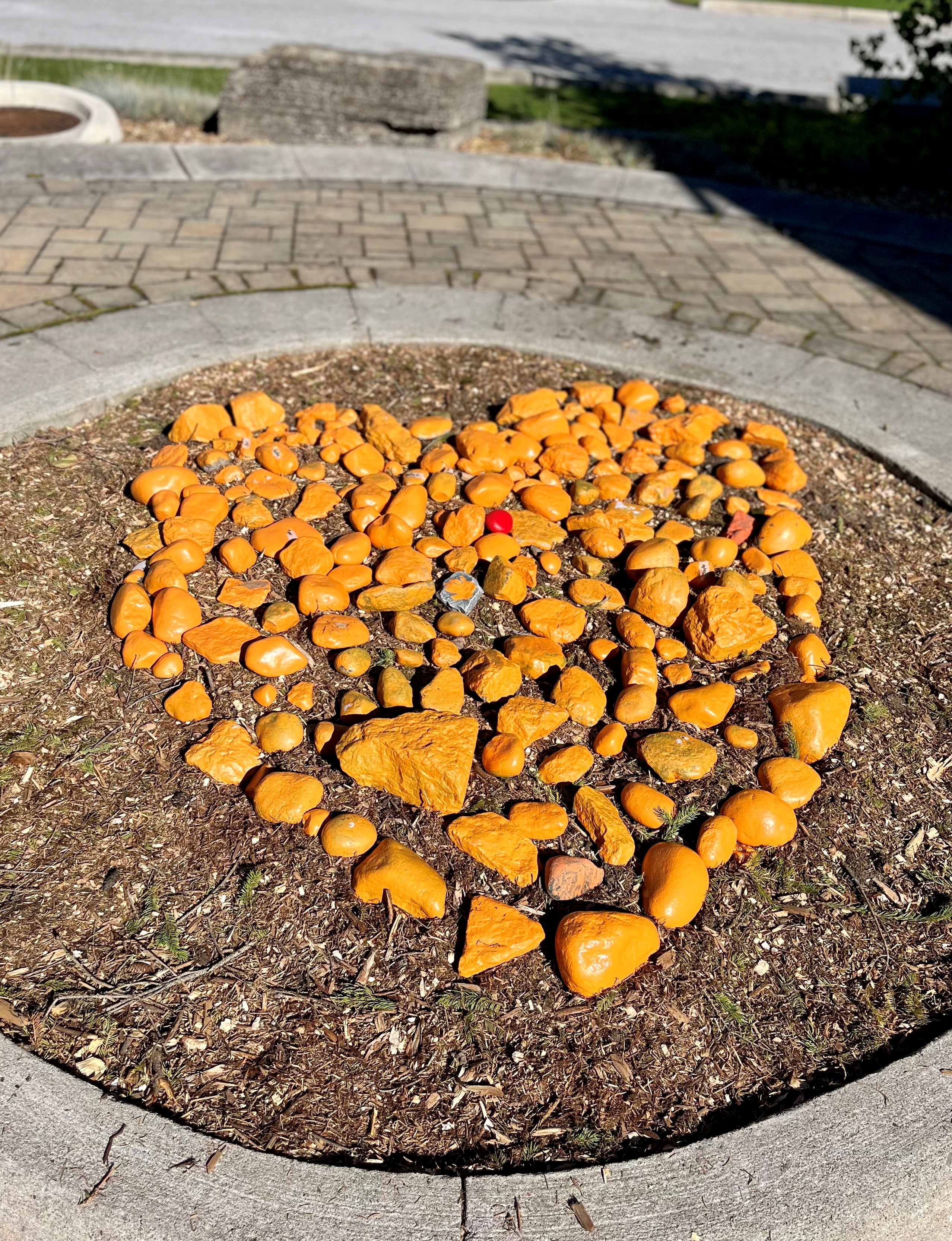 Posted on Friday, September 30, 2022 02:29 PM
Ramara, ON – September 30, 2022 – In partnership with Brechin Public School, the Township of Ramara recognizes National Day of Truth and Reconciliation with a heart-shaped rock garden in honour of the lost children and survivors of residential schools and the impacts on their families and communities.
"Today we observe our second annual National Day for Truth and Reconciliation, states M.P. Adam Chambers. "When I was a child, I never learned about the residential school...
Posted on Thursday, September 29, 2022 04:00 PM
Ramara, ON – September 29, 2022 – Have you ever wanted to become a Volunteer Firefighter? Starting October 1, the Ramara Fire and Rescue Services launches their Volunteer Firefighter Recruitment process.
Until October 31, 2022, applications will be accepted online, in person at the Township Administration Building or by email. Those interested in working as a Volunteer Firefighter can learn about the department, including time commitment and benefits, by visiting www.ramara.ca/fire or...
Posted on Thursday, September 29, 2022 02:43 PM
Please be advised that on Friday, September 30, from 9:30 am to 11:30 am, the front parking lot at the Township Administration building (off Highway 12) will be closed for a National Truth and Reconciliation commemoration. Residents and visitors can park at the back parking lot and access services through the rear or front entrance. We apologize for any inconvenience this may cause.
Posted on Thursday, September 29, 2022 11:00 AM
Council - September 26, 2022 Mayor Update
Mayor Clarke opened up the meeting and welcomed former Council member Margaret Sharpe. During his introduction, Mayor Clarke acknowledged the Canadians living in Eastern Canada and the devastation from Hurricane Fiona. He sends his thoughts and prayers to all those affected.
In the Community, Mayor Clarke spoke about the Ramona Fall Fair that occurred on September 16 and 17. M.P. Chambers, Mayor Clarke, Deputy Mayor Gough and Councillor Snutch and Fisher...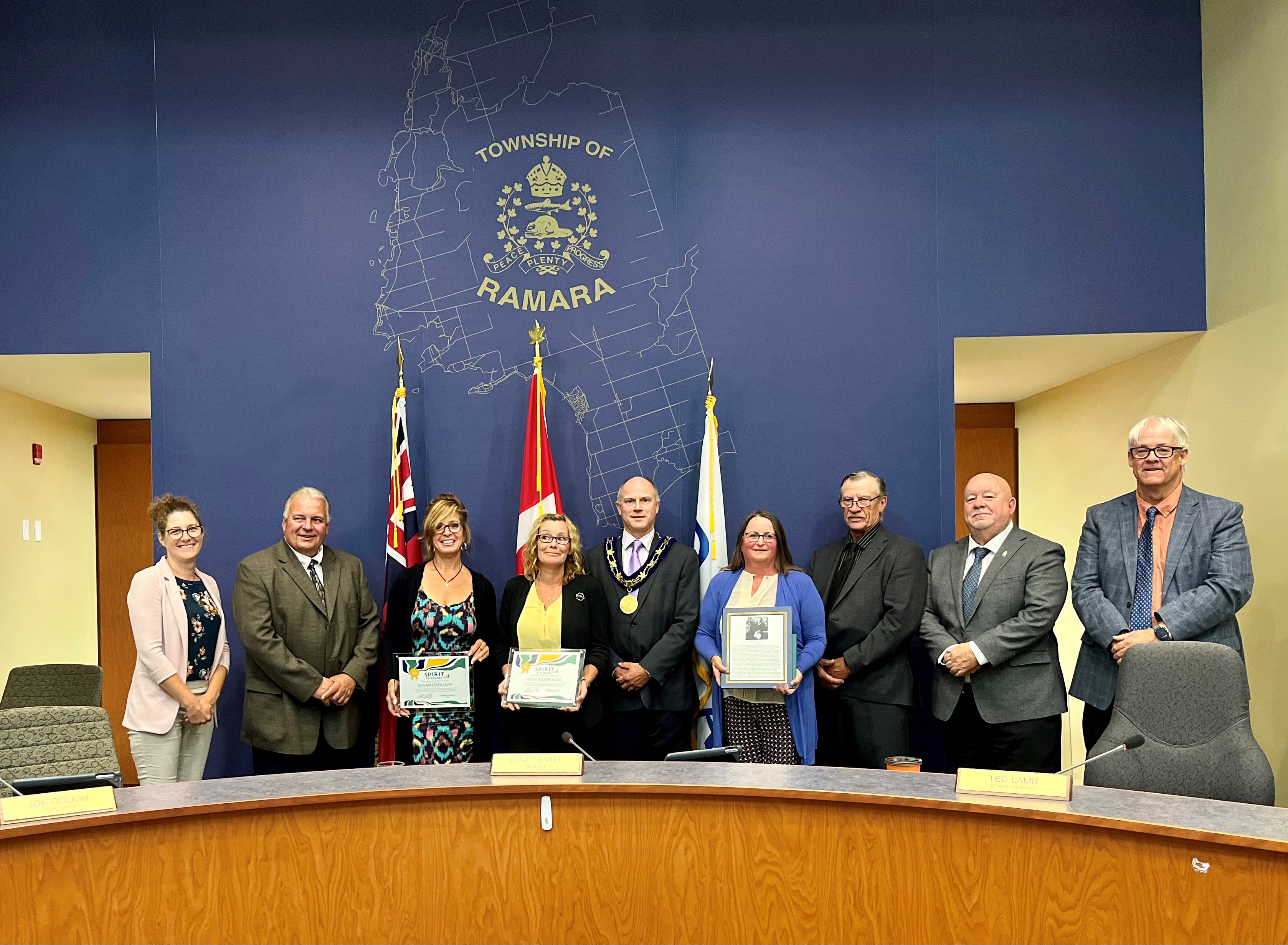 Posted on Tuesday, September 27, 2022 04:07 PM
IMMEDIATE RELEASE


Ramara, ON - September 27, 2022 - Last night, the Ramara Awards Committee, members of the Council, and the public recognized three community members for their achievements and contributions to Ramara with two awards: Spirit of Ramara and Ramara Wall of Fame.
"Over the past two years, we have not been able to celebrate the valuable contributions of individuals, groups or organizations to the Ramara community, states Mayor Clarke. "The Township of Ramara is...