Posted on Thursday, October 15, 2020 09:10 AM
Temporary Bridge Closure: Boundary Road Swing Bridge
Trent-Severn Waterway National Historic Site
Peterborough, Ontario, October 14, 2020 – Parks Canada would like to inform the public that the Boundary Road Swing Bridge on Simcoe Street, Bolsover, will be temporarily closed to vehicular traffic over the winter months. The bridge will be closed on or after October 28, 2020, pending the approval of Contractor submissions, and will open in the spring of 2021, prior to the opening of navigation on the...
Posted on Tuesday, October 06, 2020 10:25 AM
Proposed Amendment 2020 Lagoon City Parks & Waterways Budget
TAKE NOTICE that Council of the Township of Ramara will consider amending the 2020 Lagoon City Parks & Waterways Budget at its regular meeting on October 26, 2020 at 7:00 p.m. during an electronic meeting via zoom.
The amendment being considered by Council is to:
Decrease the budget for Footbridge Repairs by $60,000.00 and increase the budget for Shorewall Repairs by $60,000.00 in order to repair 105 metres of shorewall along the...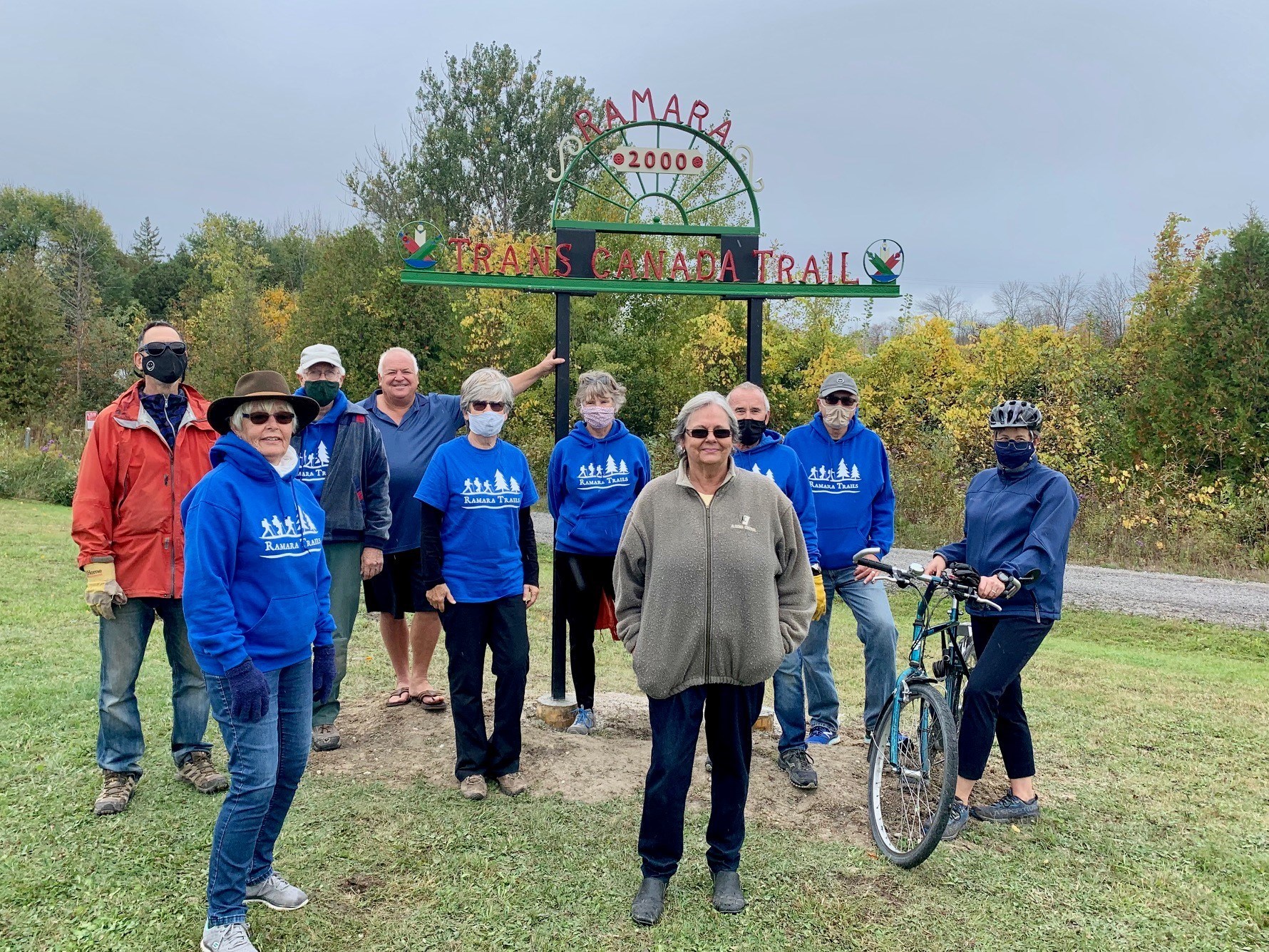 Posted on Wednesday, September 30, 2020 01:18 PM
Trails Committee Unveils New Heritage TCT Sign on Ramara Trail
Ramara/September 30, 2020 – Today the Trails Committee, members of Council including Mayor Basil Clarke, Deputy Mayor Joe Gough, Councillor David Snutch and Councillor Jennifer Fisher, unveiled the newly restored Trans Canada Trail (TCT) sign.
The new sign, which is located on the Ramara Trail near Concession 12 or Hammock Harbour, was donated to the Trails Committee from Barb Freeman a Ramara resident. Barb approached the Trails...
Posted on Monday, September 21, 2020 03:25 PM
THE CORPORATION OF THE TOWNSHIP OF RAMARA
CANCELLATION OF 2020 RABIES CLINIC
TAKE NOTICE that the 2020 Rabies Clinic will be cancelled this year due to the restrictions around COVID-19 and staff availability.
Please note that the Simcoe Muskoka District Health Unit arranges low-cost rabies clinic for animals in Simcoe Muskoka every fall. For more information on when the next rabies clinic occurs, COVID-19 instructions and additional information, please visit the Simcoe Muskoka District Health Unit's...
Posted on Monday, September 21, 2020 08:32 AM
At this time, ALL Township buildings and facilities are CLOSED to the public, but staff are responding to calls and providing services through online delivery. For more information visit our COVID-19 Information web page.
Beginning Dec. 26, 2020, the Ontario government has imposed the Provincewide Shutdown. The current COVID-19 Response Framework will be paused as the province-wide shutdown comes into effect. To learn more about the province-wide shutdown, please visit ontario.ca/COVID-19.