Posted on Wednesday, December 23, 2020 09:54 AM
NOTICE OF PASSING
OF A ZONING BYLAW AMENDMENT
BY THE CORPORATION OF THE TOWNSHIP OF RAMARA

TAKE NOTICE that the Council of the Corporation of the Township of Ramara passed Bylaw No. #2020.96 on December 14, 2020 under Section 34 of the Planning Act R.S.O.,1990.
AND TAKE NOTICE that any person or agency may appeal to the Local Planning Appeal Tribunal (LPAT) in respect of the Zoning Bylaw by filing with the Clerk of the Corporation of the Township of Ramara, not later than the 11th day of January 2021,...
Posted on Tuesday, December 22, 2020 12:19 PM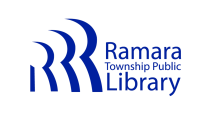 Due to the province-wide shutdown effective December 26th at 12:01 a.m., the library will, once again, provide curbside pickups for library patrons to ensure the safety of staff and the public. Anyone wishing to go to the Library to pick out their own selections for the holidays can access either branch until 3 p.m. on Thursday, December 24th.
The drop box remains open at both branches and all returned items will be placed in quarantine for 72 hours prior to being cleaned and shelved...
Posted on Tuesday, December 22, 2020 11:40 AM
IMMEDIATERELEASE
Township of Ramara Announces Service Impacts
Ramara/December 22, 2020 - After carefully reviewing the steady increase of COVID-19 cases and trends over the past week, Premier Doug Ford announced a Provincewide Shutdown as of Saturday, December 26, 2020 at 12:01 am.
The objective of the shutdown is to implement widescale measures and restrictions, including closures, to halt or interrupt transmission. The Province of Ontario will evaluate the restriction after 28 days to determine...
Posted on Monday, December 14, 2020 09:56 AM
IMMEDIATE RELEASE
The Twelve Days of Giving Campaign Exceeds Goal
Ramara/December 14, 2020 - The Township of Ramara, in partnership with the Brechin Foodland, Ramara Public Library and Ramara Firefighter's Association, raised $13,478.55 for the Twelve Days of Giving Campaign.
The Twelve Days of Giving Food Drive Campaign supports children and families in Ramara who are in need and feeling the financial pressures that have been brought on by the pandemic.
"The response to this campaign was overwhelming,...
Posted on Friday, December 11, 2020 09:29 AM
On Thursday, December 10, 2020, the Val Harbour Water Plant experienced a leak inside the facility. The distribution pump had to be shut down temporarily to isolate the line for replacement. There was a low pressure event for approximately 15 minutes. Following the return of pressure, the system was flushed and chlorine residuals were taken in the distribution system. The event was reported to the local Health Unit and Ministry of Environment. There is no further action...