Posted on Tuesday, August 03, 2021 01:44 PM
IMMEDIATE RELEASE
Township of Ramara to change ownership of roads to Rama First Nation
Ramara/August 3, 2021 - The Township of Ramara has initiated the process of transferring ownership of Fish Sideroad, Benson Sideroad, Willison Sideroad, Williams Road, and Victoria Park Road to the Chippewas of Rama First Nation.
This transfer was initiated due to the Chippewas of Rama First Nation receiving a grant from the Federal government to upgrade these roads. However, they cannot proceed...
Posted on Friday, July 30, 2021 10:27 AM
Effective July 16, 2021, at 12:01 a.m., the Province will move will move into Step 3 of the Roadmap to Reopening Plan. To learn more, please visit ontario.ca/COVID-19.
As of Monday, Sept 7, 2021, the Township Administration Building is open to the public Monday through Friday from 9:00 a.m. to 4:30 p.m. We encourage residents to make an appointment to meet with staff members to reduce wait times and ensure availability. Remember that most services can be accessed online,...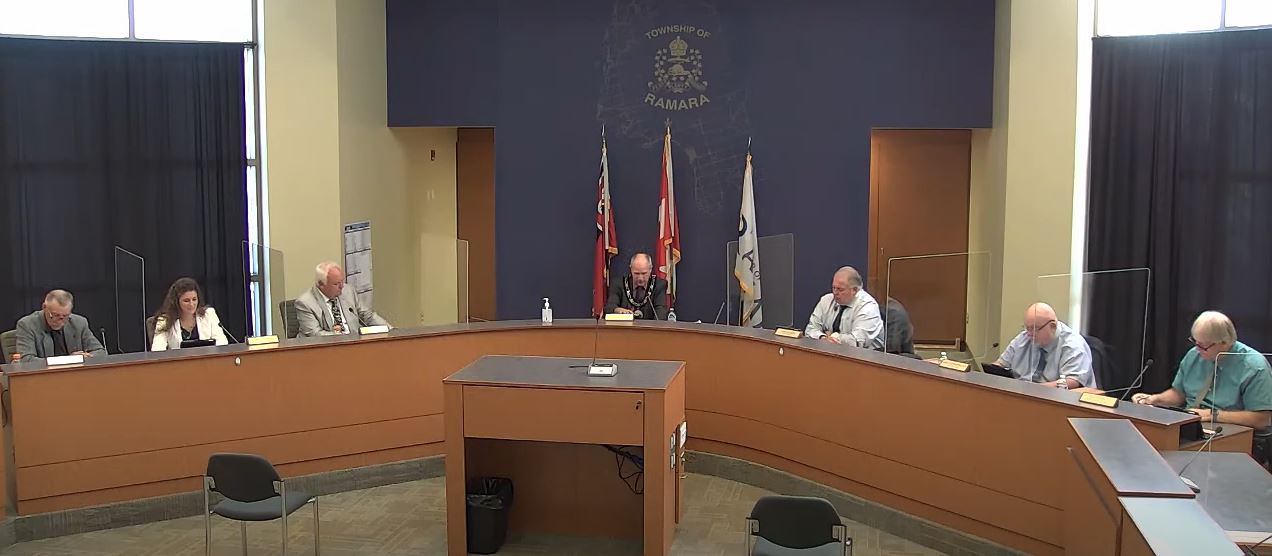 Posted on Tuesday, July 27, 2021 10:14 AM
Special Council Meeting - Wednesday, July 28, 2021 at 9:00 a.m.
The Council of the Township of Ramara will be holding a Special Council meeting on Wednesday, July 28, 2021 at 9:00 a.m. The meeting will be held electronically due to the Province wide state of emergency regarding the COVID-19 pandemic.
The purpose of the meeting is to discuss and adopt a bylaw regarding the use of Fireworks in the Township of Ramara.
Dated this 27th day of July 2021.
Jennifer Connor, CMO,...
Posted on Tuesday, June 29, 2021 02:49 PM
Ramara Library Reopens!
Library staff are thrilled to announce that both library branches will be reopening on Tuesday, July 6th at 10 a.m. and returning to normal business operating hours.
All visitors of either library branch MUST wear a face covering, respect physical distancing of 2 meters and complete the COVID-19 screening assessment at the front desk upon arrival. To help reduce the spread of COVID-19, anyone entering either branch is requested to use the hand sanitizer available at the front...
Posted on Monday, June 28, 2021 02:23 PM
NOTICE
The Annual Chemical Weed Control Application Will Occur on Monday, July 5, 2021
You are advised to not use the Lagoon City canals for human or animal consumption, swimming, watering lawns or gardens, etc. for 5 days following the application of the chemical weed control (in case of inclement weather, the alternative application date is July 6)

If further information or clarification is required, please contact:
Lagoon City Parks & Waterways Commission
The Corporation of the Township...