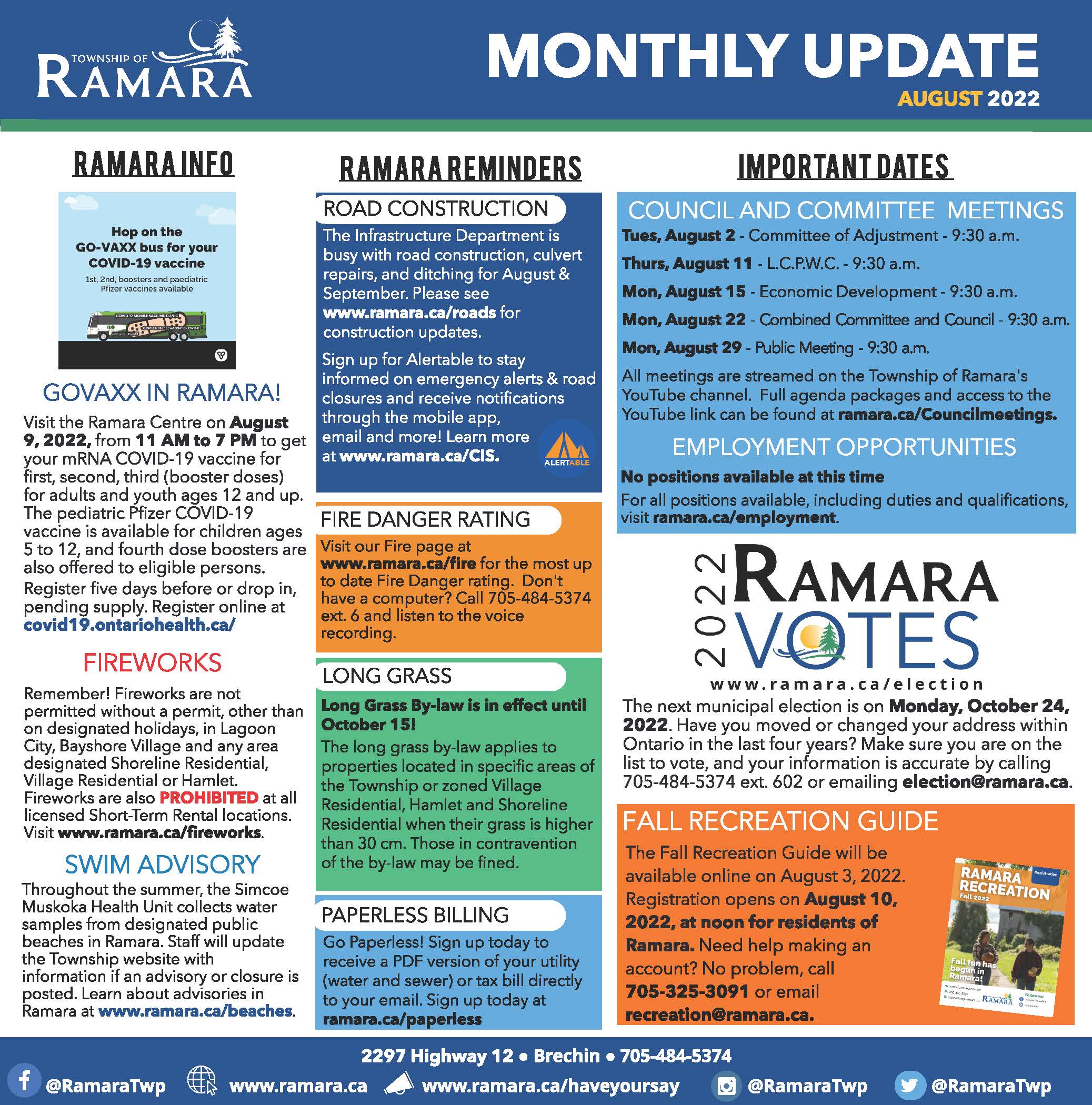 Posted on Thursday, August 04, 2022 09:00 AM
Check out Ramara's monthly bulletin that is published in the Orillia Today on the first Thursday of each month. Ramara's goal is to ensure that residents are well informed and engaged in matters. This initiative started in May of 2021 and all editions can be found on our Stay Informed page.
Posted on Wednesday, August 03, 2022 03:57 PM
The 2022 Ramara Municipal and School Board Election is on October 24, 2022. Please visit ramara.ca/election for more information.
Posted on Thursday, July 28, 2022 09:00 AM
Council - July 25, 2022
Mayor Update
Deputy Mayor Gough opened the meeting on behalf of Mayor Clarke, who had a prior engagement. Deputy Mayor Gough advised that M.P. Chambers, M.P.P. Dunlop, Mayor Clarke and himself attended the 10th Annual Ramara Classic Car Show hosted by the Chamber of Commerce on Saturday, July 16, 2022. He advised that the event was a great success with 254 cars registered, different types of vendors and the biggest turnout of spectators in many years.
CAO...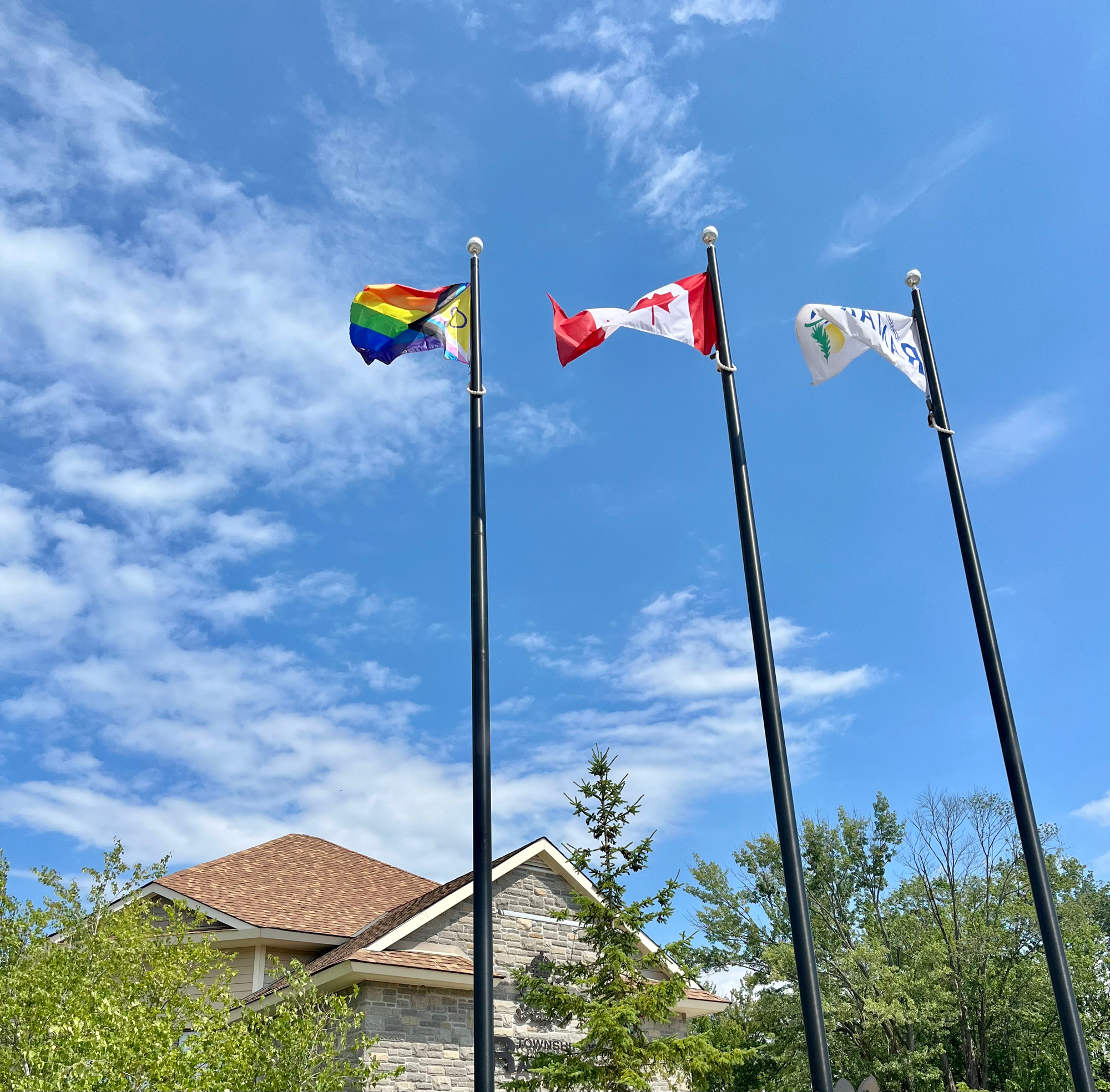 Posted on Wednesday, July 27, 2022 03:23 PM
The Township of Ramara hereby proclaims July 25th, 2022 - August 7th, 2022 as Fierté Simcoe Pride. The Intersex Progress Pride flag was raised today in recognition of the diversity of our community and honouring the lives and contributions of people of all gender and sexual diversities throughout the County. ⠀
Fierté Simcoe Pride is a not-for-profit that organizes an annual Pride festival as well as year-round activities for the Lesbian, Gay, Bisexual, Trans, and allied community of Simcoe County.
Posted on Tuesday, July 26, 2022 02:35 PM
Library Happenings in August
GO-VAXX Bus @ the Ramara Centre
Where: Ramara Centre Parking Lot
When: Tuesday, August 9th from 11 am - 7 pm
How: Book online 5 days prior to the event or drop in, pending supply.
All GO-VAXX buses are providing an mRNA COVID19 vaccine for first, second, third (booster doses) for adults and youth ages 12 and up, as well as the pediatric Pfizer COVID19 vaccine for children aged 5 five to 11, 4th dose boosters to...