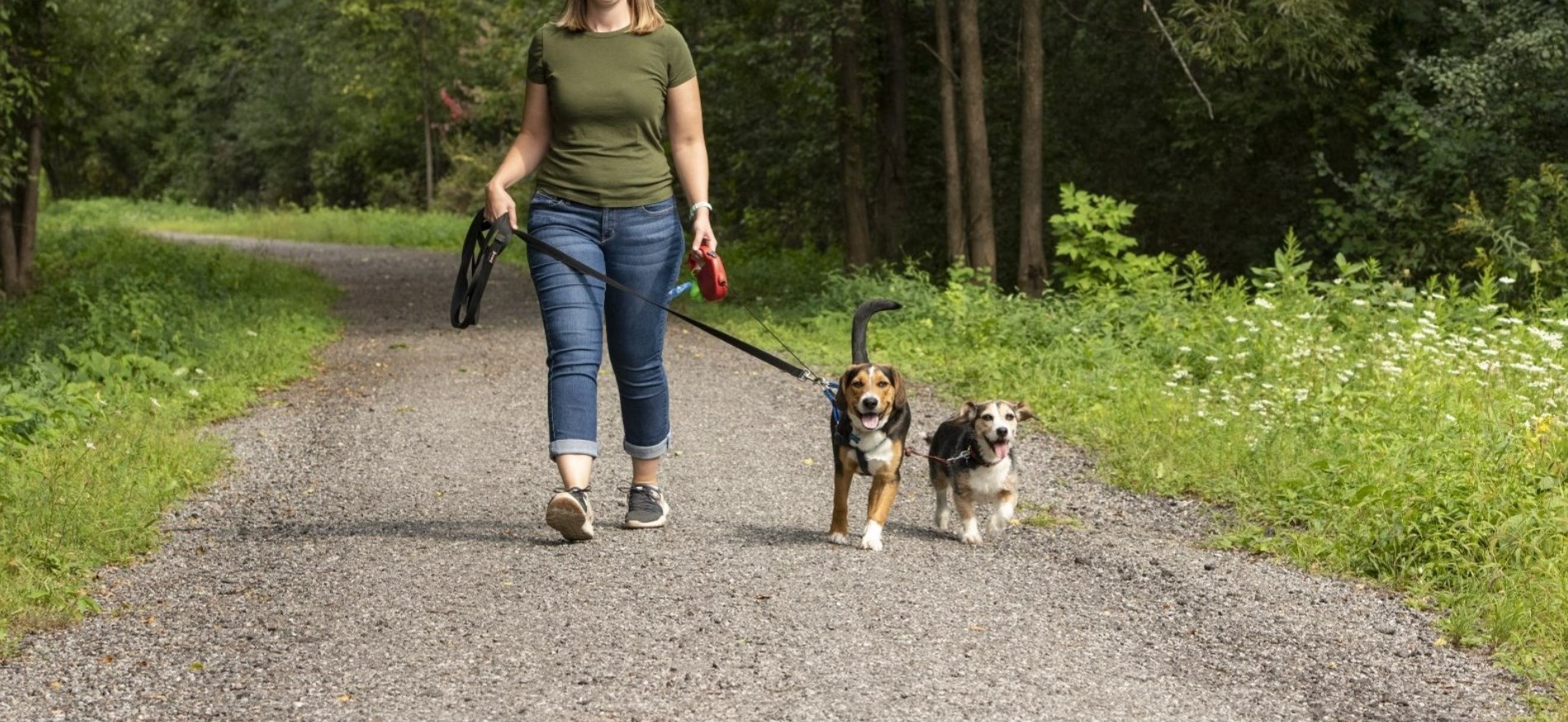 Posted on Monday, December 04, 2023 01:24 PM
IMMEDIATE RELEASE Ramara Township reminds residents to renew their dog tags before March 1!
Ramara/December 4, 2023 - As the new year approaches, Ramara residents are reminded to licence their dogs and purchase a 2024 dog tag before March 1.
In the township, all dogs over the age of three months must be licenced and wear a tag. The tag must always be securely fixed on the dog unless lawfully used for hunting in the bush. With a limit of three dogs per household, excluding kennels, residents can...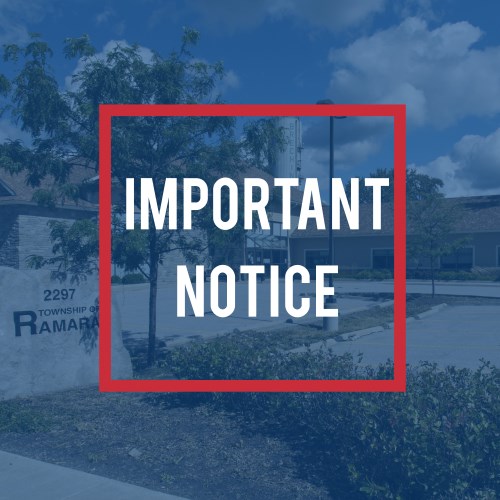 Posted on Friday, December 01, 2023 01:22 PM
Ramara/December 1, 2023 – Gary Hetherington, Councillor for Ward 4, has resigned from his position on Council effective immediately. The Councillor Ward 4 office will be declared vacant at the Council meeting on December 11.
"On behalf of the Council and the entire township, I'm sorry to hear of Gary's resignation; he will be missed. Gary has been a great councillor and an outstanding ambassador for the people of Ramara Township. He always kept an open mind and a calm demeanour and represented...
Posted on Friday, December 01, 2023 12:55 PM
Ramara/December 1, 2023 – Until December 14, Ramara Township's canine services have three dogs available to be adopted.
"For the past two to three months, the Township has faced an unprecedented surge in the number of animals in their care, with three dogs remaining to be adopted. Staff are determined to find a home for these three friendly dogs; however, demands on resources and time are becoming strained. As a result, these dogs will be available to be adopted until December 14, when...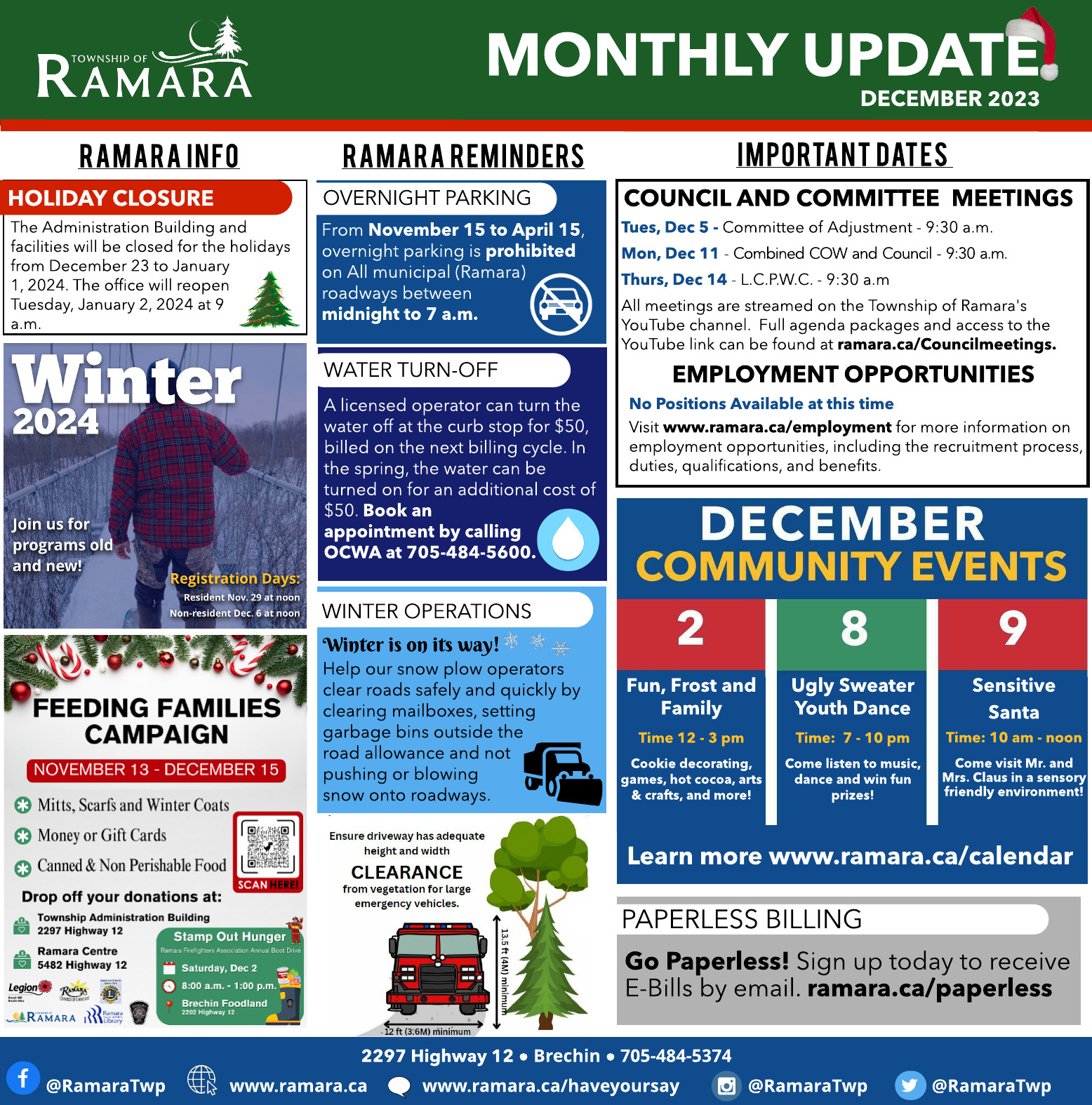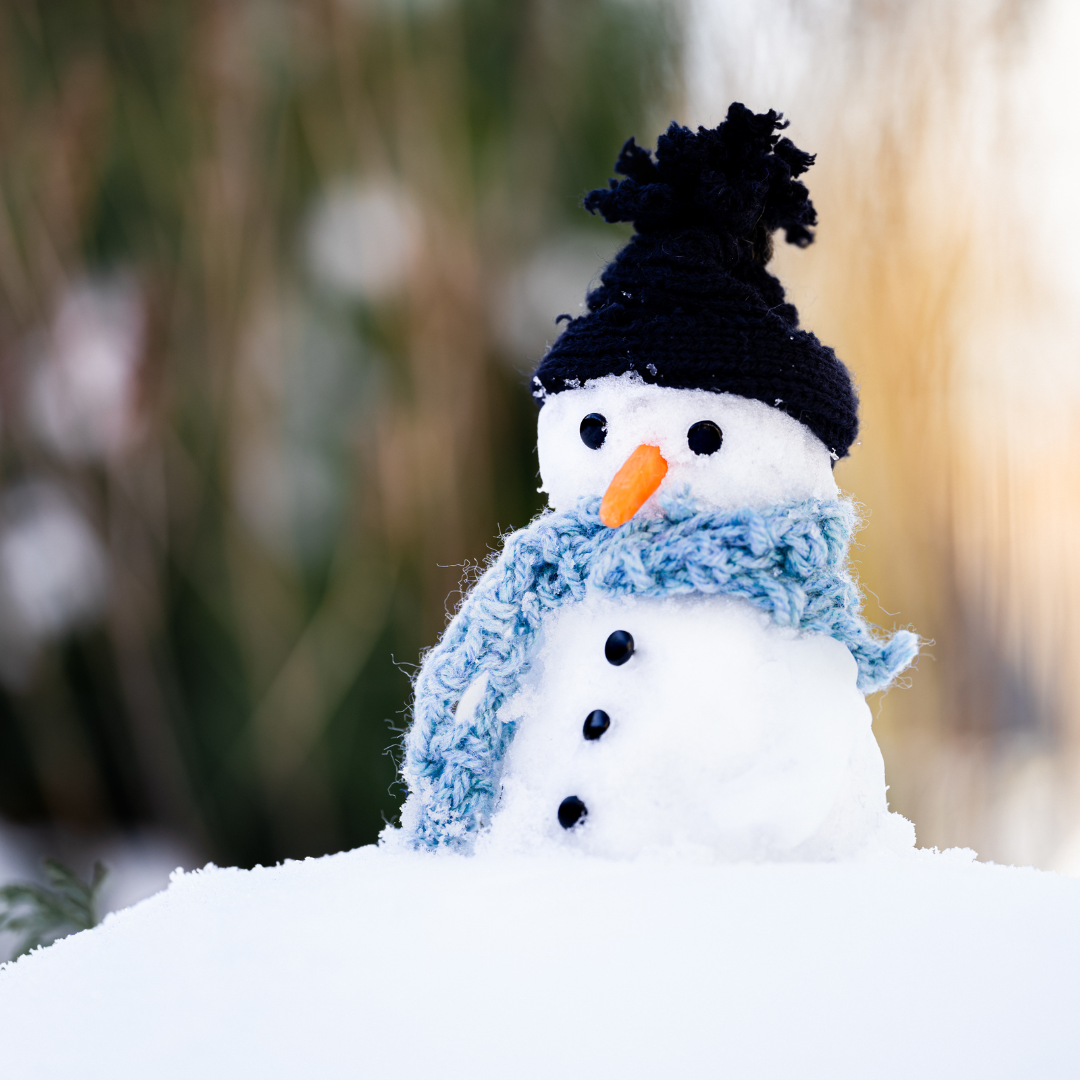 Posted on Friday, December 01, 2023 08:27 AM
Ramara/December 1, 2023 – Ramara Township's Recreation Department invites individuals, families, and friends to participate in the 14th annual Snowmanathon.
We ask Ramara residents and even businesses to build a snow creation, from a snowman to a snow animal, and send a picture of their creation to our recreation department before March 1, 2024. Each submission will be showcased on the township's social media channel.
"Each year, I am excited to see the community's creativity and how participants...