Posted on Thursday, September 29, 2022 02:43 PM
Please be advised that on Friday, September 30, from 9:30 am to 11:30 am, the front parking lot at the Township Administration building (off Highway 12) will be closed for a National Truth and Reconciliation commemoration. Residents and visitors can park at the back parking lot and access services through the rear or front entrance. We apologize for any inconvenience this may cause.
Posted on Thursday, September 29, 2022 11:00 AM
Council - September 26, 2022
Mayor Update
Mayor Clarke opened up the meeting and welcomed former Council member Margaret Sharpe. During his introduction, Mayor Clarke acknowledged the Canadians living in Eastern Canada and the devastation from Hurricane Fiona. He sends his thoughts and prayers to all those affected.
In the Community, Mayor Clarke spoke about the Ramona Fall Fair that occurred on September 16 and 17. M.P. Chambers, Mayor Clarke, Deputy Mayor Gough and Councillor Snutch and Fisher...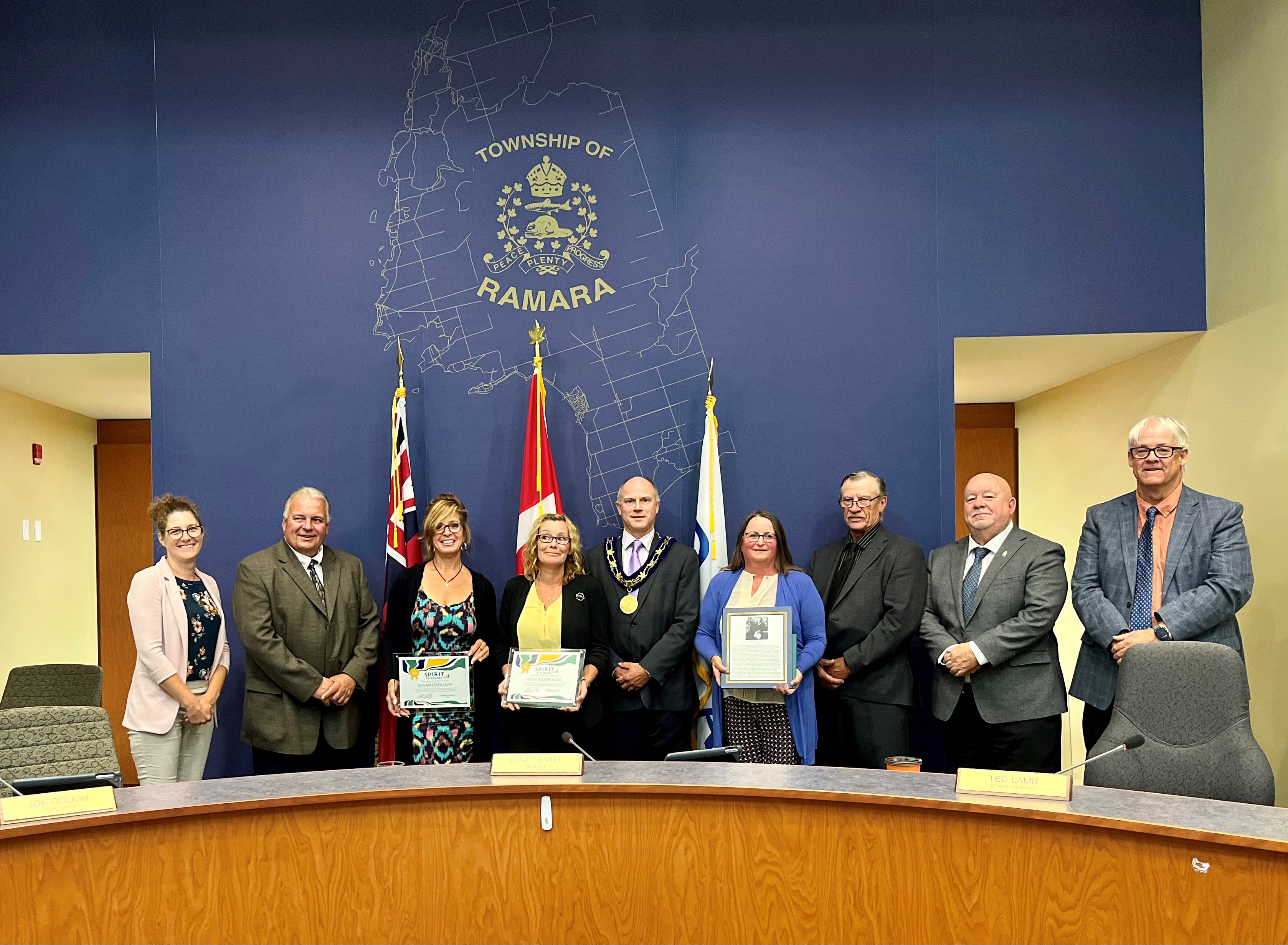 Posted on Tuesday, September 27, 2022 04:07 PM
IMMEDIATE RELEASE


Ramara, ON - September 27, 2022 - Last night, the Ramara Awards Committee, members of the Council, and the public recognized three community members for their achievements and contributions to Ramara with two awards: Spirit of Ramara and Ramara Wall of Fame.
"Over the past two years, we have not been able to celebrate the valuable contributions of individuals, groups or organizations to the Ramara community, states Mayor Clarke. "The Township of Ramara is...
Posted on Friday, September 23, 2022 09:46 AM
Due to schedule road work, Ramara Road 47 will be closed from Concession Road 3 to Simcoe Road from Monday, September 26th, 2022 to Tuesday, September 27th, 2022 beginning Monday morning at 7:30am until 3:30pm, both days . A detour will be in place along Lakeshore and local residents will be able to access their properties from Simcoe Road.