Posted on Thursday, November 26, 2020 01:04 PM
NOTICE OF PASSING
OF A ZONING BYLAW AMENDMENT
BY THE CORPORATION OF THE TOWNSHIP OF RAMARA
TAKE NOTICE that the Council of the Corporation of the Township of Ramara passed Bylaw No. #2020.89 on November 23, 2020 under Section 34 of the Planning Act R.S.O., 1990.
AND TAKE NOTICE that any person or agency may appeal to the Local Planning Appeal Tribunal (LPAT) in respect of the Zoning Bylaw by filing with the Clerk of the Corporation of the Township of Ramara, not later than the 16th day of December 2020,...
Posted on Thursday, November 19, 2020 01:50 PM
IMMEDIATE RELEASE
Ramara Reminds Residents to Use Online Services
Ramara/November 19, 2020 –The Township of Ramara encourages residents to use the Township's online services and contact staff prior to coming into the office.
On August 4th, the Township launched its new, interactive website that is easy to use and responsive with any device. Residents can subscribe to get email notifications to news and notices, alerts and changes to pages to stay up to date on information. The new website also includes...
Posted on Monday, November 16, 2020 10:14 PM
2021 Proposed Budget
TAKE NOTICE that Council of the Township of Ramara has prepared the 2021 Proposed Budget. It may also be viewed at The Township of Ramara's Administration Office.
You may also wish to view a summary of the proposed budget in 2021 Budget Highlights.
Please also visit the Budget 2021 page on Reach Out Ramara to provide input.
Council is requesting public comments on the draft budget on or before December 14, 2020. The 2021 Budget will be on the Council agenda for December 14, 2020...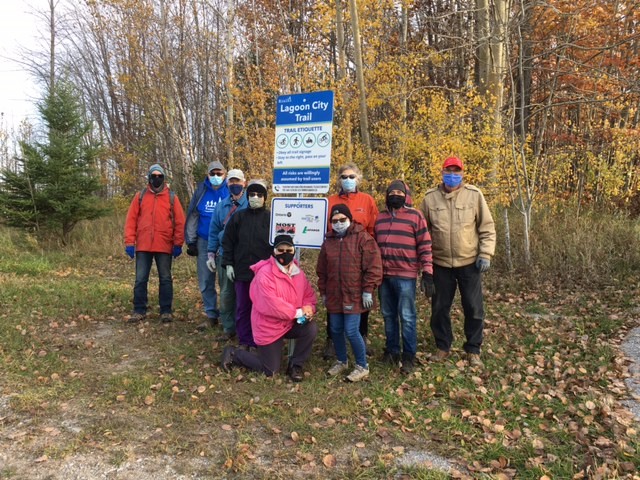 Posted on Monday, November 02, 2020 03:40 PM
IMMEDIATE RELEASE
Township of Ramara expanding Trails in Ramara
Ramara/November 2, 2020 – Over the last year, the Township of Ramara Trails Committee has worked tirelessly to expand trails in Ramara and promote active recreation.
The Ramara Trails committee, which was originally formed in 2003, has grown to nine volunteers and includes representation from both Council and staff. These volunteers, who have dedicated their time and effort even through a pandemic, were able to expand two trails in...
Posted on Tuesday, October 27, 2020 04:55 PM
Proposed Amendment - Township of Ramara 2020 Budget
TAKE NOTICE that Council of the Township of Ramara has approved to amend its 2020 budget by transferring $8,000 from reserves in order to proceed with the Electoral Review by Strategy Corp.
Any concerns respecting the proposed amendment to the 2020 Budget should be submitted, in writing, before 4:00 p.m. on November 9, 2020 to:
Jennifer Connor, Director of Legislative & Community Services/Clerk
Township of Ramara
P.O. Box 130, 2297 Highway...