Posted on Tuesday, September 21, 2021 03:20 PM
The Simcoe Muskoka District Health Unit is hosting a fall low-cost rabies vaccination clinic for cats and dogs in the Simcoe Muskoka area. All dogs must be on a leash and cats restrained. All animals must be over 3 months of age. Costs are per animal and ONLY CASH will be accepted.
Some clinics are offering 3-year rabies vaccine boosters for previously vaccinated pets. Proof of vaccination is required. Bring your pet's vaccination records to see if your pet qualifies for the 1 or 3-year...
Posted on Friday, September 17, 2021 10:19 AM
Please be advised that Concession Road 3 between Highway 12 and County Road 47 will be closed due to an active fire. Please avoid the area and remember to pull over for emergency vehicles.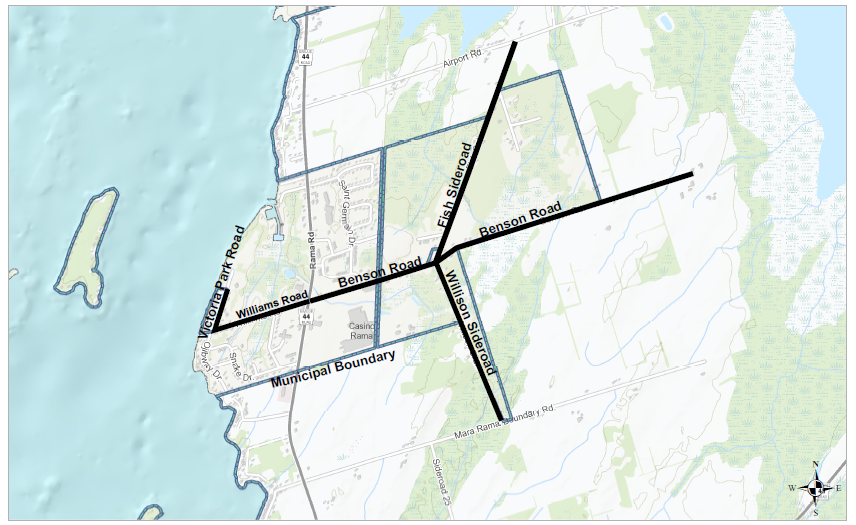 Posted on Wednesday, September 15, 2021 02:51 PM
NOTICE OF PROPOSED TRANSFER AND ROAD CLOSING BYLAW
TAKE NOTICE that The Corporation of the Township of Ramara (the "Township") intends to pass a Bylaw to transfer various Township roads by stopping up and closing Fish Sideroad, Benson Road, Willison Sideroad, Williams Road and Victoria Park Road in the Township of Ramara, County of Simcoe as shown on the map attached as Schedule "A" hereto (the "Lands") and to authorize the transfer of those Lands to Rama First Nation for continued responsibility...
Posted on Wednesday, September 15, 2021 02:22 PM
Updated at 2:22 pm. - The Township Administration phone system is back up and running.
Please be advised that the Township Administration Office phone system is currently down. Staff are working diligently to get this problem fixed. We apologize for the inconvenience, and we will advise when our phone system is working again.
Posted on Wednesday, September 15, 2021 11:32 AM
On November 1, the County will implement an automated cart collection and move to a new four-day curbside waste collection schedule. The change will mean that the majority of residents will have a new collection day and time when they roll their two carts to the curb for the first time this November.
Learn more about this program by reading the County's media release or visiting carts.simcoe.ca.
Residents of Ramara who would like to give feedback regarding the new system can call...