Posted on Thursday, February 02, 2023 10:00 AM
Council - January 30, 2023 Updates from Mayor and CAO Mayor Update
Mayor Clarke opened up the meeting and announced that Hazel McCallion, the former Mayor of Mississauga for 36 years, passed away at 101. Hazel, also known as Hurricane Hazel, inspired anyone who wanted to get involved in politics for her active approach and spitfire persona.
On December 1st, 2022, Elieen Cronk received recognition for her volunteer work in Simcoe North and her positive impact on the community. During COVID-19, Eileen...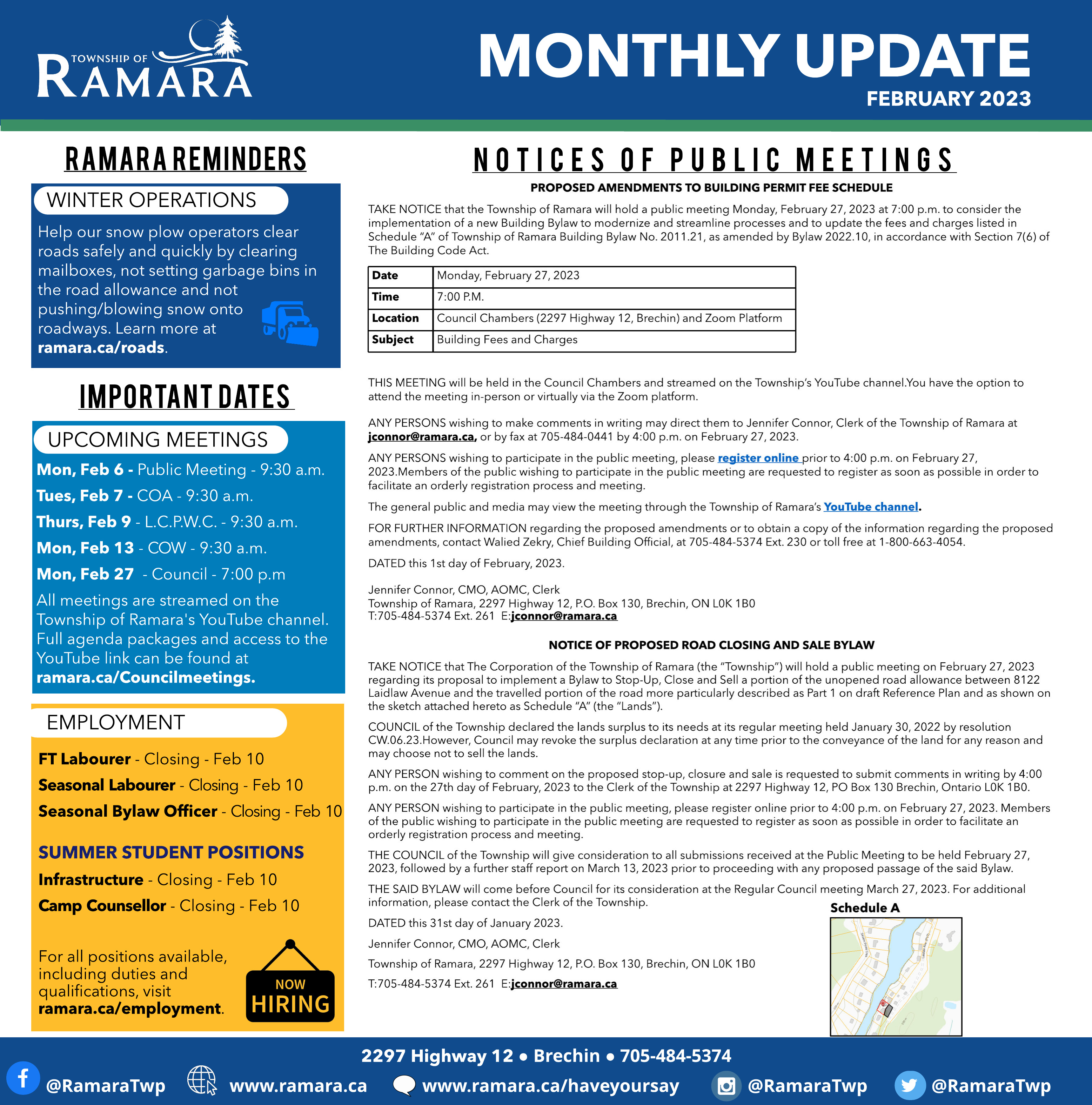 Posted on Thursday, February 02, 2023 09:20 AM
Check out Ramara's monthly bulletin that is published in the Orillia Today on the first Thursday of each month. Ramara's goal is to ensure that residents are well informed and engaged in matters. This initiative started in May of 2021 and all editions can be found on our Stay Informed page.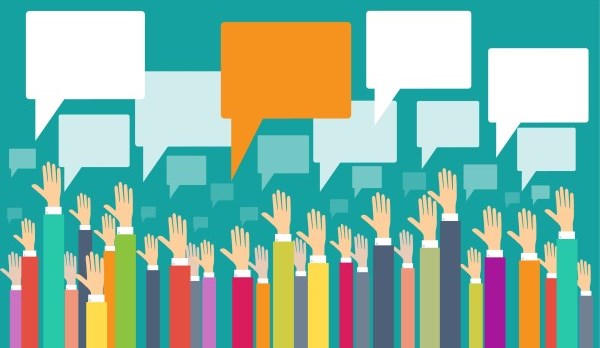 Posted on Wednesday, February 01, 2023 09:00 AM
TAKE NOTICE that the Township of Ramara will hold a public meeting Monday, February 27, 2023 at 7:00 p.m. to consider the implementation of a new Building Bylaw to modernize and streamline processes and to update the fees and charges listed in Schedule "A" of Township of Ramara Building Bylaw No. 2011.21, as amended by Bylaw 2022.10, in accordance with Section 7(6) of The Building Code Act.
Date
Monday February 27, 2023
Time
7:00 P.M.
Location
Council Chambers (2297 Highway...
Posted on Tuesday, January 31, 2023 05:26 PM
IMMEDIATE RELEASE
Ramara/ January 31, 2023 - At last night's Council meeting, Ramara Council approved its 2023 Budget with a 3.50% increase on the municipal portion of the tax rate; this will equate to an extra $19.18 per $100,000 assessment value.
Each year, Council develops a budget that supports the funding needed to maintain current services and service levels. This year, the budget reflects the reinvestment into core infrastructure and outdoor recreation with $16.7 million allocated to capital...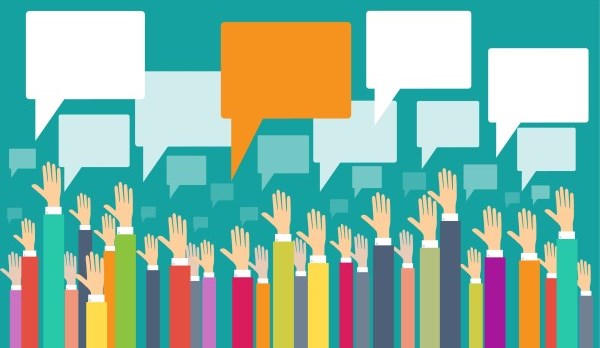 Posted on Tuesday, January 31, 2023 09:00 AM
TAKE NOTICE that The Corporation of the Township of Ramara (the "Township") will hold a public meeting on February 27, 2023 regarding its proposal to implement a Bylaw to Stop-Up, Close and Sell a portion of the unopened road allowance between 8122 Laidlaw Avenue and the travelled portion of the road more particularly described as Part 1 on Plan 51R-43907 and as shown on the sketch attached hereto as Schedule "A" (the "Lands").
COUNCIL of the Township declared the lands surplus to its needs at its...